Elite Sculpt Brings You Safe and Effective Body Shaping and Contouring Solutions
– REMOVE THAT STUBBORN FAT WITH OUR NON-SURGICAL PAIN-FREE FAT REDUCTION TREATMENTS THAT WILL KEEP YOU BEACH READY ALL YEAR ROUND! SAFE AND EFFECTIVE WEIGHT-LOSS SOLUTIONS –
Elite Sculpt is the Gold Coast's #1 top body contouring provider! There is no time like now to get your body into the shape you deserve to enjoy.
Elite Sculpt are offering the Ultimate Body Shaping Combo: FocuShape Fat Reduction + FocuShape VRF (Vacuum and Radio Frequency). These two body contouring treatments are the best solution for getting rid of stubborn fat and sculpting your body. Enjoy the benefits of the best non-invasive fat reduction treatment in Australia.
FocuShape FR (Fat Reduction) provides permanent and pain-free fat reduction, while FocuShape VRF provides skin tightening and reduction of cellulite. The two treatments complement each other, working together to provide the highest standard in non-invasive body shaping. Our clients benefit from customisable treatments which can then be conformed to each separate area of the body.
Not only does this treatment blast away fat, but also erases the ridges of shelving left from Coolsculpting treatments.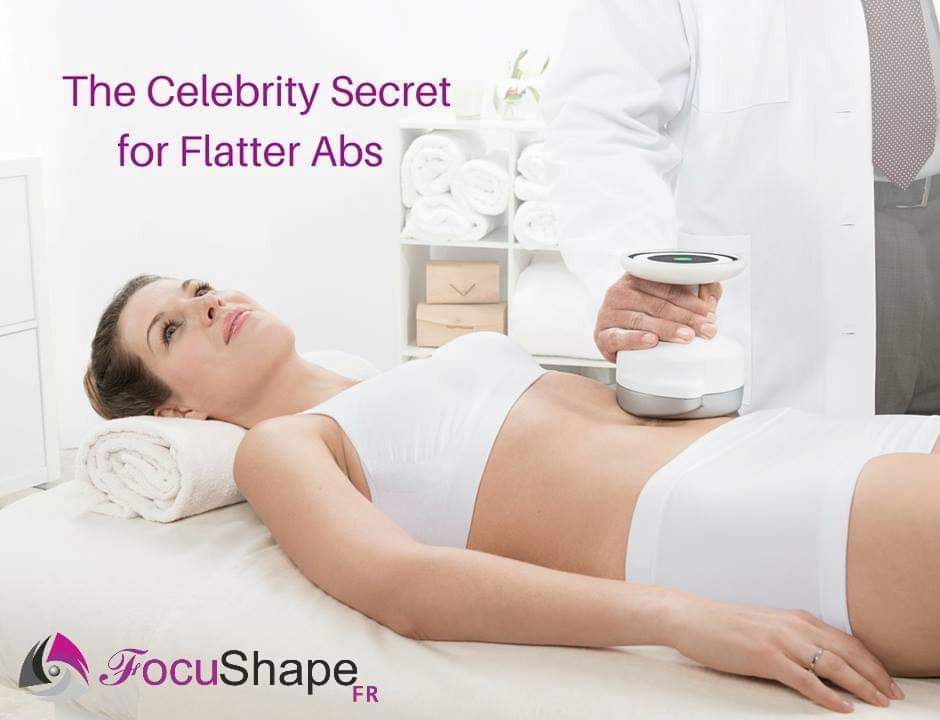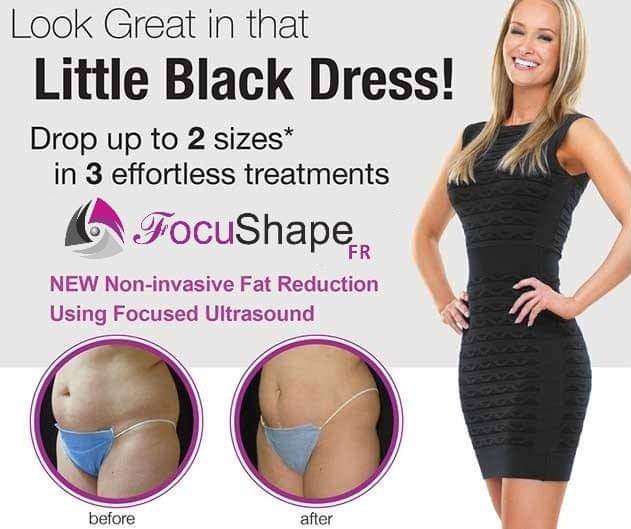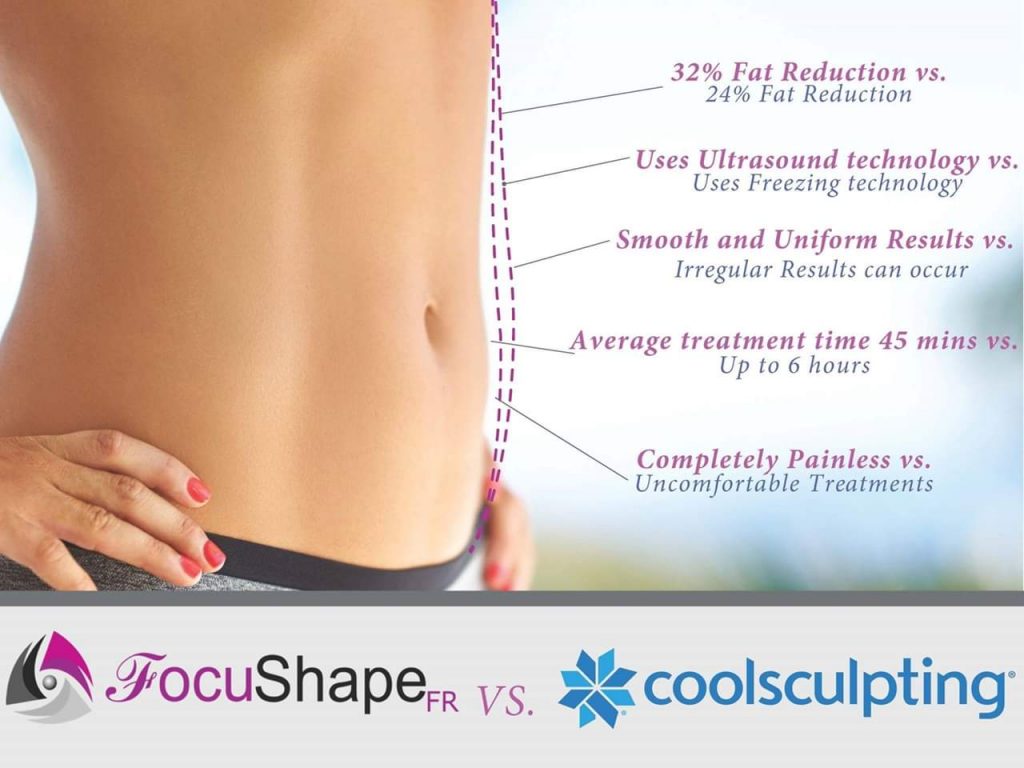 More Information on FocuShape
How do I know FocuShape FR is for me?
If you want to lose that last bit of stubborn fat that just won't budge no matter what you do, then Yes! Focushape FR is for you.

FocuShape FR is available at Elite Sculpt (Elite Med) Gold Coast
Focushape FR is one of only two  non-invasive body shaping procedures that uses focused, pulsed ultrasound for selective permanent fat destruction. This non-invasive procedure with Focushape FR targets and instantly destroys stubborn fat without discomfort or downtime and without damaging surrounding tissues or nerves. The safety and effectiveness of this procedure makes it highly sought after by many patients.
Watch a video on how FocuShape FR treats by shaping your body, reducing the thickness of fat layers and allowing for selective fat cell destruction, using high-power focused pulsed ultrasound. This treatment destroys stubborn belly fat that you can't get rid of. Take control and enjoy the body you've earned with FocuShape FR.
FocuShape FR Eradicates Stubborn Fat Without Pain.

FocuShape VRF is available at Elite Sculpt (Elite Med) Gold Coast
FocuShape VRF is the perfect stand alone treatment or complementary treatment that goes along with or after FocuShape FR.
FocuShape VRF uses multi-polar (radio frequency), IF (infrared) and pulsatile suction for a highly effective solution for comfortable, non-invasive, body contouring for a wide range of patients from all skin types and treatment areas. There is ZERO downtime with this treatment with amazing results.
FocuShape VRF is used for:
• Reduction in the appearance of cellulite
• Circumferential reduction
• Improvement in the local blood circulation
• Relief of minor muscle spasms, aches and pain
• Perfect booty lift
• Eradicates stubborn fat without pain
FocuShape VRF has little or no discomfort. It almost feels like a warm massage with suction with short treatment sessions and outstanding results. 

Your Questions on FocuShape Answered
– Here are some answers to commonly asked questions about FocuShape FR –
FocuShape is Now Available at Elite Sculpt
Please contact us for more information or to make your booking.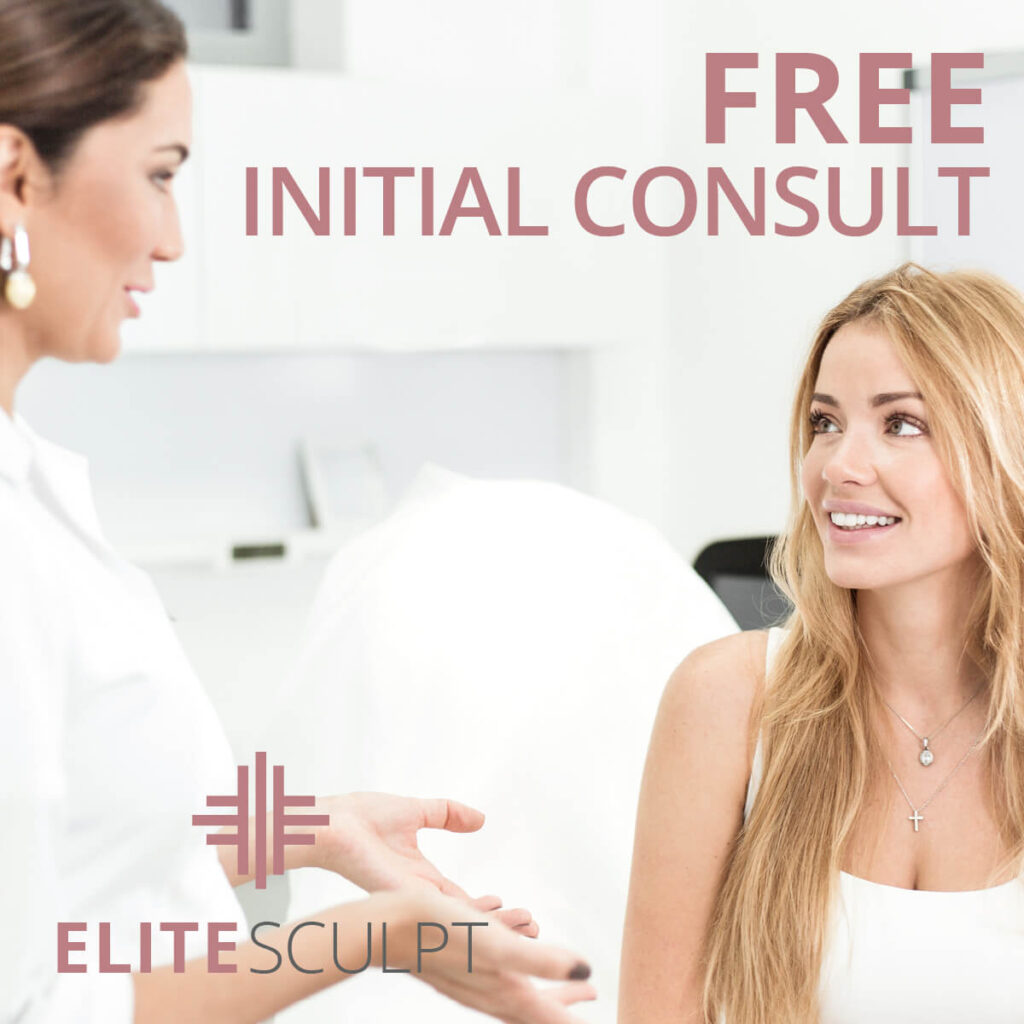 Monday:

 9am – 3pm


Tuesday:

 Closed


Wednesday:

 9am – 3pm


Thursday:

 Closed


Friday:

 9am – 3pm


Saturday:

 Closed


Sunday:

 Closed


Public Holidays: 

Closed