Elite Skin Welcomes Beauty Sanctuary
Beauty Sanctuary is a New addition to Elite Skin. This Advanced Non-Surgical Skin & Body Clinic brings you a personal elite oasis in the heart of Sanctuary Cove.
Beauty Sanctuary offers personalised paramedical skin and body treatments, with the latest technology and clinically tested cosmeceuticals. Specialising in HIFU non-surgical facelift to tighten and lift the skin reducing the appearance of wrinkles, Skin Peels for pigmentation, hyper-pigmentation or melasma, Rejuve™ RF radio frequency for sagging skin on the face and body and CMSlim® body sculpting to gain muscle and reduce fat.
Our welcoming atmosphere makes Beauty Sanctuary the best choice for your professional facelift, body sculpting and skin treatment needs.
Body Treatments Available at Beauty Sanctuary
Get back into the shape you want, with our selection of Body Shaping and Body Contouring Treatments to shape and remove fat without surgery.
The HIPEX™ (High-Intensity Pelvic Exercise) Chair is designed for safe pelvic floor muscle stimulation and this treatment is available at Elite Med Sanctuary Cove.
Women or men with bladder control problems can experience physical and mental discomfort. For example, not only do you suffer physical discomforts such as skin damage and urological infections but you can also suffer from anxiety, tension, shame and depression.
HIPEX™ is an excellent solution that can help to improve bladder control and have a better quality of life as bladder control is affected by pelvic muscles. Treatment is available for young or old, male or female.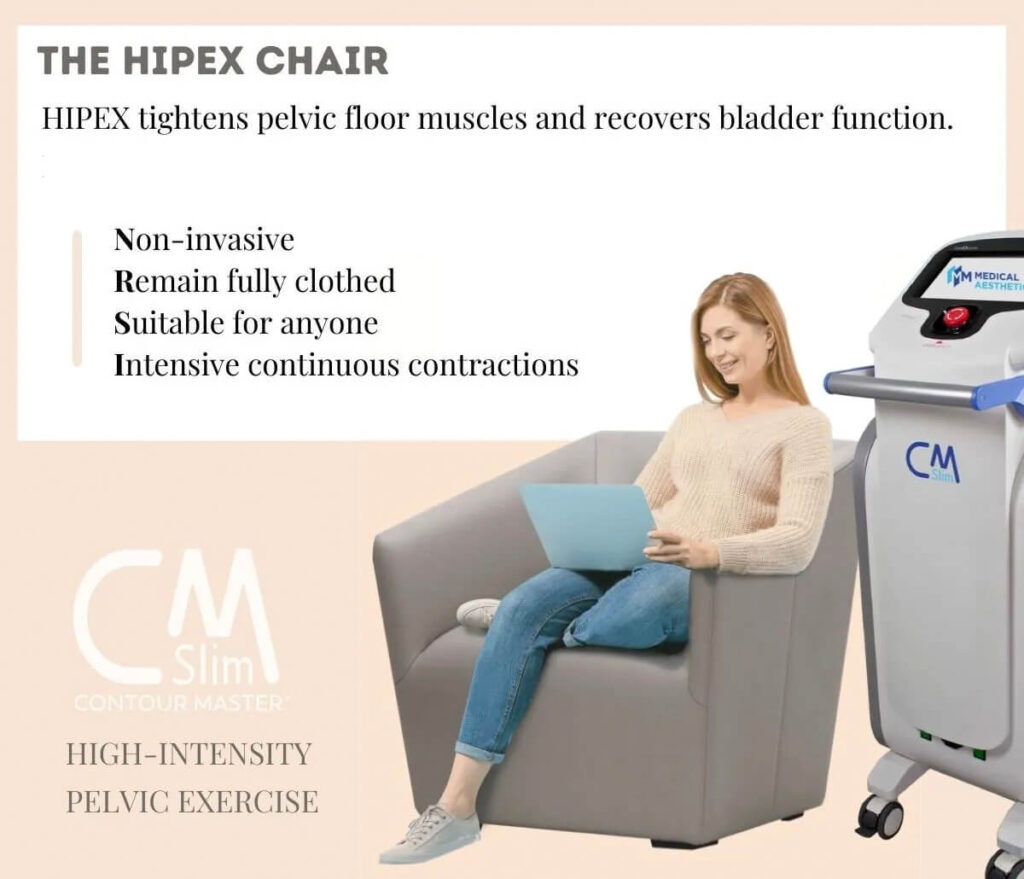 Anti-Ageing Treatments Available at Beauty Sanctuary
Select from our menu of advanced beauty treatments, then sit back and let us do all the work for you.
Book Your Appointment at Beauty Sanctuary Today
Please contact us for more information or to make your booking.